Five Mondays, 5:30 – 6:30 pm PT
In this five-week online course we will survey all three branches of Buddhism: early Buddhism, Mahayana, and Vajrayana, with an emphasis on key people in Buddhist history, and what Buddhist art can teach us about expression of the Path.
Join Ayya Dhammadipa, hosted by San Francisco Zen Center, for this whirlwind tour of the Buddhist world.
The recommended text for the course is A Meditator's Life of the Buddha by Bhikkhu Analayo, available through the SFZC Online Store.
Each class will consist of a pre-recorded lecture with a weekly live discussion on Zoom -- a link to will be sent to you on enrollment.
Week 1 — The Buddha
Week 2 — Early Buddhism and the Theravada
Week 3 — Early Mahayana
Week 4 — Ch'an and Zen and further geographic and thought expansion
Week 5 — Vajrayana




See what others had to say:

​"Ayya Dhammadipa was a wonderful teacher! She covered so much important material in a very approachable way and her embodied understanding of the teachings made the information relatable." - Former Class Participant
​"I found Ayya's teaching style and presentation to be very engaging. She is very knowledgeable and has a strong experiential background.​" - Former Class Participant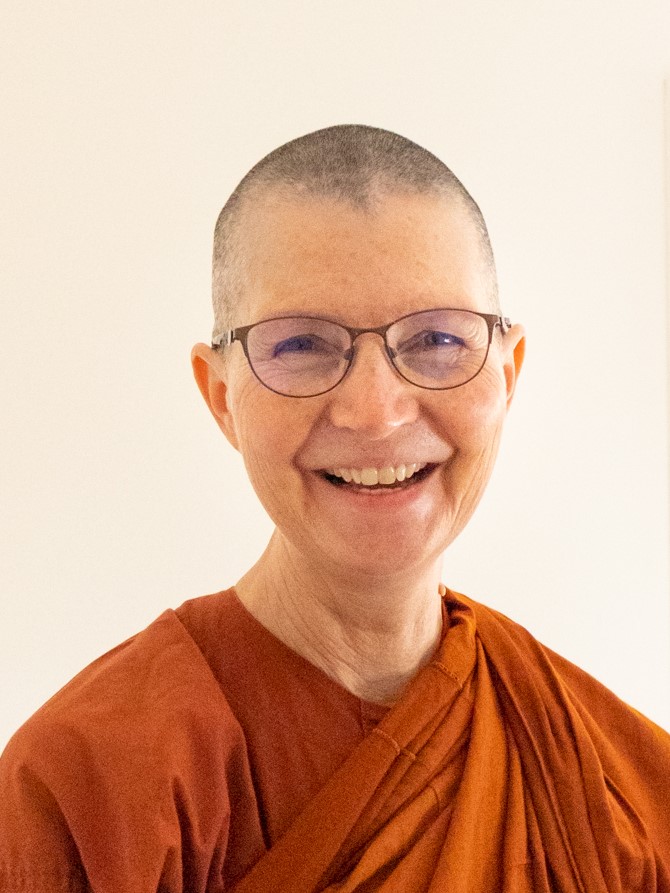 Ayya Dhammadīpā

Ayya Dhammadīpā is the founder and Guiding Teacher of Dassanāya Buddhist Community. She has been practicing Buddhism since 1987. Ayya is a fully ordained bhikkhuni in the Theravāda tradition. Ayya is also a Dharma Transmitted teacher in the Shunryu Suzuki Roshi lineage of Zen, where she is known as Rev. Konin. In addition to English, Ayya teaches in Spanish, an expression of her Latin heritage. She is also an author whose work has appeared in the national Buddhist publications Lion's Roar and Buddhadharma. Her new book is titled Gifts Greater Than the Oceans. Ayya is mother to an adult daughter, and enjoys watercolor painting and sewing.
See the Dassanāya Buddhist Community web site.
Image © MARDOK